I remember writing this essay pretty much every year I was in school. Some summers were definitely more exciting than others. This summer has been pretty fun! First, for those out of the loop,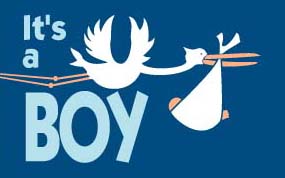 We found out we are having another little boy in September! We are still undecided on his name, but we've been calling him "Huck" as a nickname for this whole pregnancy. Greg would love to name the baby Finn or Huckleberry, but I have yet to jump on board with either of those names. ( I love the name Finn, I just think Finn Pyne sounds funny, and I think people would think we were Mark Twain groupies if we had Sawyer and Finn.) My favorite name so far is Hudson, and Greg says he doesn't hate it like some of the other names I liked, so hopefully, it's in the running. I will find out on Sept 1st if I need to schedule a C-section based on Huck's size. If he's in the 90th percentile for size, they will recommend a C-section. If he is smaller, then my OB group will let me go to my due date to try and labor naturally. If he hasn't come by then, they'll go in and get him. I can't wait to meet him and can't believe he will be here next month!
This summer we've tried to beat the heat by going to the lake and to the pool. Sawyer loves the water so much that I enrolled him in swimming lessons. He had a ball! Even though he was the youngest in his class, he did great! He wasn't afraid to stick his head under the water or jump into the pool.
Here are some pics of his swimming adventures
As mentioned in our previous post, Greg has been taking care of our garden this summer. We were blessed with zucchini, tomatoes, potatoes, corn, broccoli, squash, lettuce, spinach, jalapenos, bell peppers, carrots, a watermelon, a few strawberries, a few blueberries, and some blackberries. I'm sure I'm forgetting something, but almost everything we planted produced at least one fruit/vegetable for us to eat. I canned spaghetti sauce and salsa, and made strawberry freezer jam (not with our strawberries though). I felt very domestic!
We grew all of that in our backyard-it was kind of exciting. All credit goes to Greg though. I did not weed, fertilize, or plant a single thing in that garden. I just cooked what came out of it.
We're currently working on the baby's nursery, and Greg is building Sawyer's big boy bed. Any advice on transferring an active toddler to a bed seamlessly? My goal is to have Sawyer staying and sleeping in his big boy bed by the time the baby gets here. Am I crazy or can this really happen? We'll post pics of both of the boys' rooms as soon as they're ready. Wish us luck!